Enervee's Mentoring Program (beta) provides a phased Mentor / Mentee program to current full time employees. Our beta session will run from August to November with four mentors and four mentees making up our Fall 2023 cohort.
‍
We are cheering on our mentees who are eager to grow professionally through guidance from seasoned professionals here at Enervee. We are celebrating our mentors and their passion for continuous learning and development and that awe inspiring desire to give back. We learned about some of our participants' goals and reasons for joining. Read on to learn more about what they hope to achieve and more!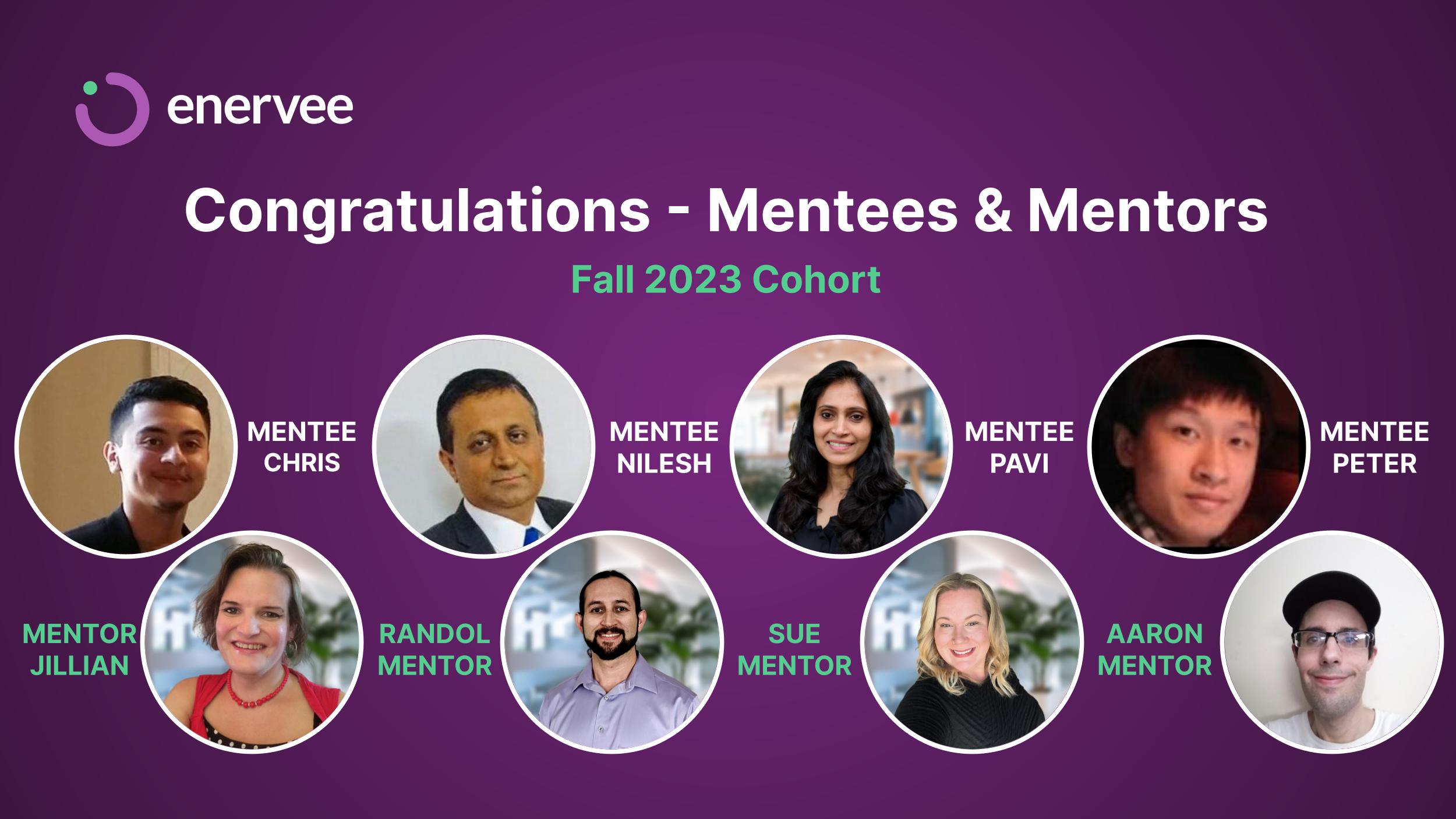 Read about our mentees and their goals this season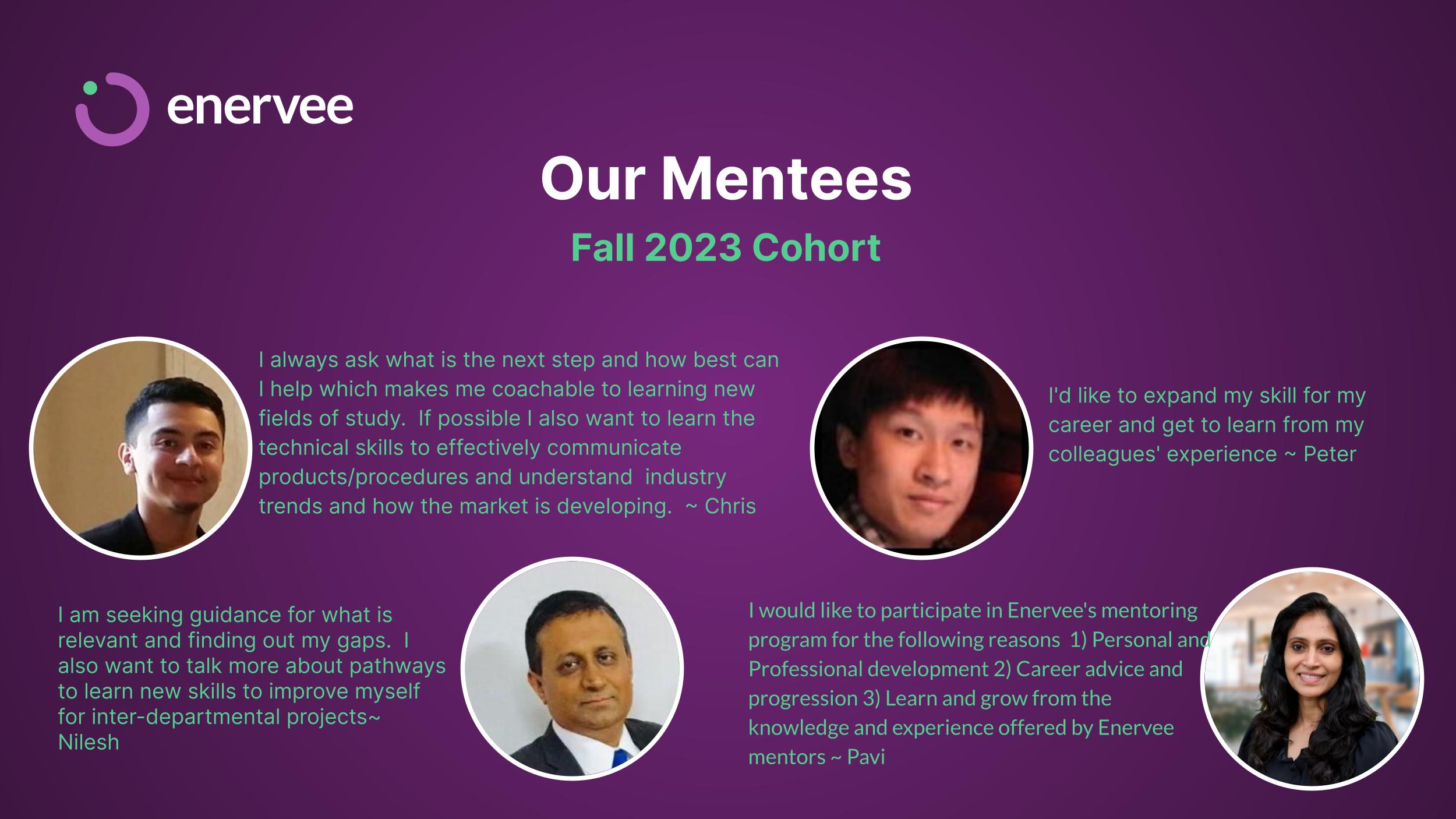 Read about our mentors and why they want to be a part of the program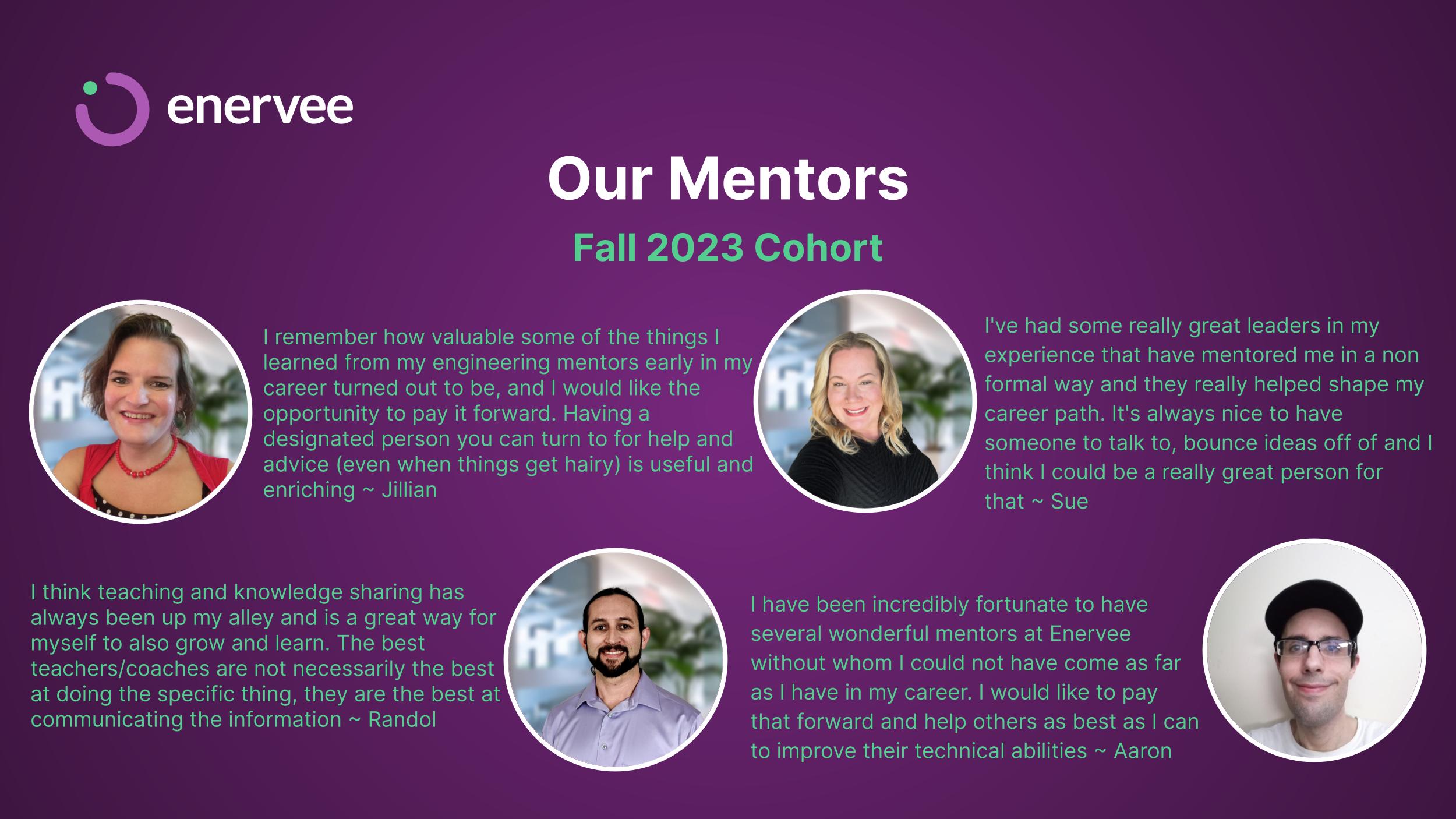 We anticipate lots of dynamic conversations, knowledge- packed sessions and opportunities for growth for all our participants this Fall. We look forward to hearing about their experiences and how we can make our mentoring program better for future participants.
If you want to learn more about our team and our culture, check out our blogs HERE