Green Banks.
Make it count.
Partner with Enervee and leverage the power of private capital and private sector digital innvoation.
Clean energy financing. Simplified and expanded.
Financial barriers have long held communities back from adopting clean energy solutions and efficient appliances. Enervee's Eco Financing changes that narrative. Our mobile-first platform brings financing into the 21st century with lower credit requirements and interest rates than traditional options. And it's not just about finance; it's about inclusivity. We're maximizing participation and making clean energy solutions accessible to all, especially disadvantaged communities. Financing for a cleaner, greener future has never been more straightforward or inclusive.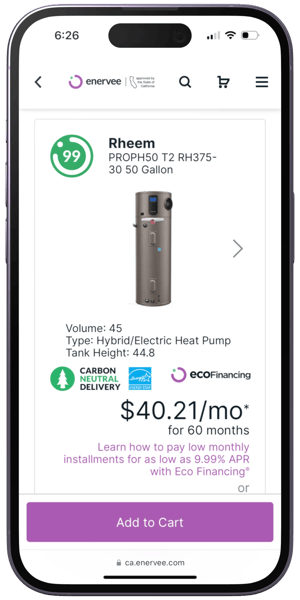 Enervee Eco Financing is precisely the type of direct investment envisioned by the EPA for the $14B National Clean Investment Fund.
"Adding Enervee as a strategic partner will greatly enhance the Coalition's ability to serve millions of low and moderate-income households."
Private partnerships. Unlocked.
Leverage the power of synergy by collaborating with Enervee's Eco Financing program. Our digital platform serves as the perfect conduit to form impactful partnerships with private lenders, leading retailers and equipment manufacturers. We enable you to tap into private capital and open the door to co-funded marketing campaigns, multiplying the impact of your programs.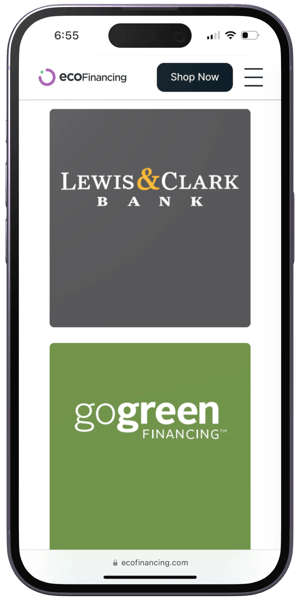 Equity. Realized.
Transform the way you support income-constrained and disadvantaged communities. Our inclusive, mobile-first platform scales your equity impact to unprecedented heights. By integrating personalized rebates and Eco Financing into our online marketplace experience, we remove financial barriers and pave the way for equal access to energy efficiency, demand response and electrification – one purchase at a time.
Get in touch with us.
Our partner team is excited to hear about your needs.
Green Bank insights & stories.